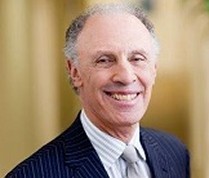 Christopher B. Kende
Esq. – Partner
Chris rejoined HBN in 2021, after having become first associated with the Firm in 1978, following two years at Dewey Ballantine Bushy Palmer and Wood (later Dewey Le Boeuf). Chris was elected to Partner at HBN in 1982, while the firm was still located in the North Tower of the World Trade Center. Subsequently, Chris joined the firm of Wise and Shepard as a partner, and then spent 25 years at Cozen O'Conner as a Senior Member and later, Shareholder until 2021. Chris has more than 40 years of experience in handling major complex multinational litigation in areas of admiralty and maritime disputes, insurance, reinsurance, environmental law and marine pollution, and aviation law. His experience includes virtually every aspect of pre-trial, trial, and post-trial proceedings in state and federal courts around the country.
Chris is a well-known and respected maritime attorney both in the New York area and overseas. Chris has represented several large shipping companies, foreign insurers, and reinsurers in connection with matters ranging from advice on international treaty wording to litigation and arbitration involving first party marine insurance, property insurance, reinsurance of complex financial products, insurance-backed film financing, catastrophic business interruption losses, cargo and hull cover, P&I cover, and medical reinsurance.
Chris is also very well-versed in maritime pollution and salvage operations and has represented several major carriers and shipping companies concerning asbestos and hazardous waste site coverage, clean-up disputes under CERCLA, and marine oil pollution. Chris' experience and knowledge of domestic and international environmental laws, and more specifically the Oil Pollution Act of 1990, makes him an integral asset for any ship owner. One important aspect of Chris' experience in representing ship owners in oil pollution disputes is knowing the immediate steps to take in response to catastrophic pollution events to ensure that the client's rights and remedies are preserved and what is the best course of action to take when investigating, remediating, and recovering under domestic and international laws. Chris frequently advises major foreign oil companies on pollution response plans and remediation.
One such major oil spill Chris was involved with was the EXXON VALDEZ oil spill which occurred in Prince William Sound, Alaska in 1989. Chris acted for native regional and village corporations seeking to recover for property loss and economic damages in state and federal court in Alaska. Chris has also acted for the French government in connection with the AMOCO CADIZ oil spill occurring in March 1978, which, at the time, was the largest shoreline pollution in history. That spill affected over 180 miles of French coastline and clean-up efforts took over 3 years.
Chris successfully argued that the ship operator and its parent Amoco Oil Corporation were liable without limitation for the cleanup costs resulting from the spill which, after 14 years of procedure, including two trips to the Seventh Circuit Court of Appeals, resulted in an award of over $100, million to the French government.
In his career, Chris has advised the United States government's Overseas Private Investment Corporation, a development finance institute, in connection with several major transactions involving political risk insurance, including assistance in the structuring of a worldwide facility offering political risk, currency conversion and expropriation cover based in Bermuda
Among other numerous wins, Chris successfully obtained a dismissal for his client, Bureau Veritas, the French ship classification society, involving a claim for negligent inspection of the STAR OF ALEXANDRIA a large bulk carrier transporting cement from Italy to New Jersey, which sank on the high seas. After a seven-week bench trial, Chris successfully obtained a dismissal that was affirmed on appeal. In essence, Chris was able to establish that BV was not negligent in connection with its survey of the vessel immediately prior to the fateful voyage. Interestingly, after an appeal, it was determined that Greek law should apply to the matter. Thus, Chris was required to "prove" Greek law, in addition to any lack of fault on the part of his client.
Chris has successfully handled numerous personal injury defense cases for a major French airline under the Montreal Convention. Recently, Chris obtained a dismissal of a putative class action against a French airline, sued for breach of contract, unjust enrichment, and a variety of other claims stemming from alleged false advertising regarding its enhanced economy class.
As recently as 2020, Chris sucessfully obtained the dismissal of a seven figure claim brought by a disgruntled passenger against a French cruise line, in which the court enforced a forum selection clause, requing that all suits against the company be brought in France.
Chris also recently obtained the dismissal of a seven figure claim agaisnt Bureau Veritas, arising from the claimed negligent supervision of the contruction and classification of a yacht, in favor of an arbitraton clause requriing that all disputes be arbitrated in the UK.
Chris' experience in all things maritime law and his winning track record of over 40 years are unmatched in the field of maritime litigation. Chris is also an Adjunct Professor of Transportation and Maritime Law at Brooklyn Law School teaching a two credit course in the Spring Semester.
Chris is a member of the Maritime Law Association of the United States, the American Bar Association, the NYC Bar, and the Union Internationale des Avocats, and former President of both the Transport Law and Insurance Law Commissions of the UIA. Chris is also an associate member in the French Academie de Marine (https://www.academiedemarine.com/site.php) He has been featured as "Super Lawyer" for the NY Metropolitan area since 2006, and is also featured as a "Best Lawyer" in the area of Maritime Law. He is AV rated by Martindale Hubbell.