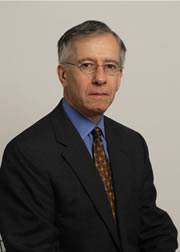 Mark A. Lowe
Esq. – Partner
Mark A. Lowe joined HBN in 2003 as a maritime transactional lawyer. Mark has over 50 years of experience in the field of maritime transactions. Prior to joining HBN, Mark served as in-house counsel for major shipping companies, including Maritime Overseas Corporation, OSG Ship Management, Inc. where Mark acted as General Counsel from 1997-2001, and with OMI Corporation.
Mark's domestic and international clients include some of the largest and most well-known ship owners, private equity entities, carriers, traders and brokers in the maritime industry. Throughout the years, Mark has represented his clients in various marine construction contracts, maritime financing transactions, marine acquisition transactions, ship purchase and sales agreements, charter parties, Jones Act flagging and reflagging registrations, as well as United States Coast Guard regulatory compliance transactions.
Mark has an international reputation for strategically, timely, and passionately representing clients in major acquisitions and shipyard construction contracts. In Mark's career, he has negotiated over 450 shipyard construction transactions in the United States, Japan, South Korea, Sweden, Italy, China, and Vietnam. Mark has also drafted and negotiated well over 450 purchase and sales agreements for all types of vessels, such as bulkers, tankers, and carriers.
Mark has extensive experience operating under the strict requirements of the Jones Act and the reflagging process of foreign ships, as well as having assisted international clients in the flagging and registration of vessels in the Marshall Islands, Liberia, Panama, Hong Kong, Bermuda, Greece, Israel, the United Kingdom, and the Netherlands.
Mark's expertise and knowledge of maritime transactions can be seen in his published articles concerning shipbuilding in the United States for the well-known international publication "Getting the Deal Through."