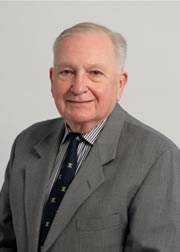 Michael J. Ryan
Esq. – Partner Emeritus
Michael J. Ryan has defended domestic and foreign shipping and intermodal transportation companies for over 50 years. A skilled trial lawyer and advocate, he has successfully represented clients in court and arbitration proceedings involving commercial disputes arising out of bills of lading, charter parties and insurance policies.
Mike is a Life Member of and has been active in the affairs of the Maritime Law Association of the United States. He has served on its Board of Directors and as Chairman of its Committees on Continuing Education and Proctor Admissions. He has also served on its Committees on Carriage of Goods, Arbitration, International Organizations and Marine Insurance. Additionally, he has been the Editor of the Association's highly regarded Cargo Newsletter for over 40 years.
He is also a Titulary Member of the Comite Maritime International.